HungerFest. International Biker Festival.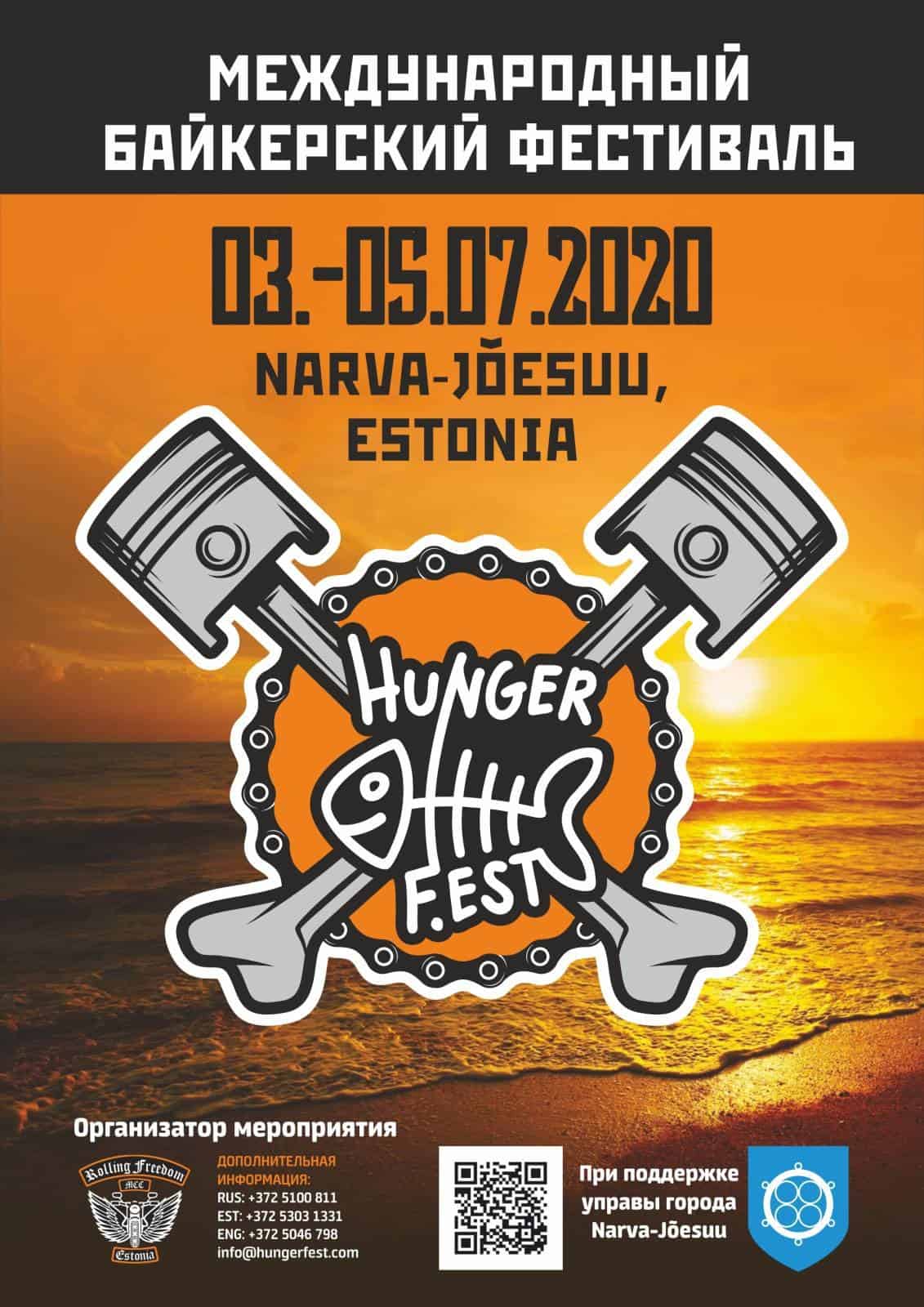 This event has ended
Start

03.07.2020
15:00

End

05.07.2020
02:00

Narva-Jõesu, Ida-Virumaa, Light Park
Motorcycle club Rolling Freedom MCC invites you to the first international biker festival "HungerFest", which will be held July 3-5, 2020 in the resort town of Narva-Jõesuu, Estonia.
A security zone will be organized on the territory of the event, where you can set up your own tent and park the motorcycle. You can also book a hotel in Narva-Jõesuu and in the neighboring town of Narva, which is 14 kilometers from the festival venue.
We have prepared an interesting program. You are waiting for performances of wonderful musicians, competitions, separation and a lot of drive. You will feel the unique atmosphere of the resort town, on the shores of the Gulf of Finland, with beautiful nature combined with biker street driving.
We are waiting for you to visit, take with you a good mood and a desire to spend a fun weekend.
Venue: Bright Park, Narva-Jõesuu, Estonia.
GPS : 59°27'29.2″N 028°02'10.1″E
Organizer of the International Biker Festival ROLLING FREEDOM MCC ESTONIA, with the support of the city council of Narva-Jõesuu.